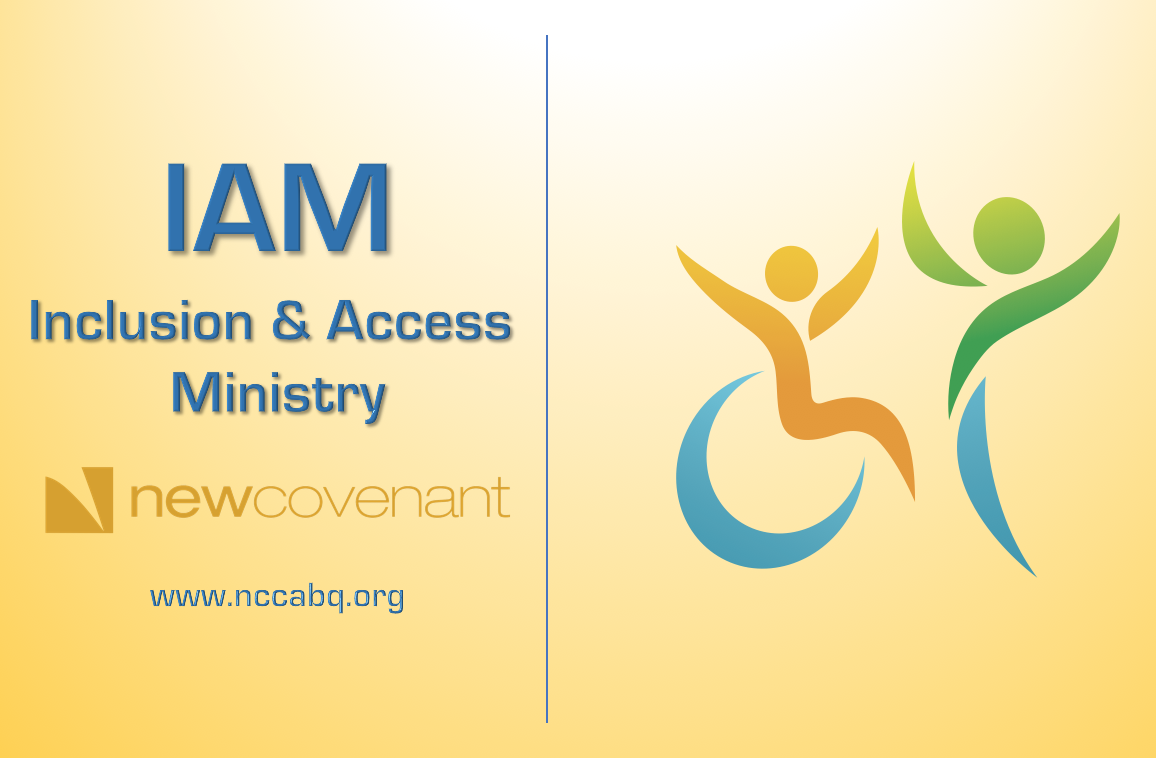 Inclusion and Access Ministry
IAM is an initiative launched in response to Jesus' command that we fill God's house with people of all backgrounds, abilities and cultures (Luke 14). IAM aims to be inclusive of, though not exclusive to people affected by any kind of disability or limitation. Friends, family and caregivers, along with anyone who wishes to participate in group fellowship and study are welcome.
IAM BIBLE STUDY COLLECTIVE
SESSION #2 - SURPRISED BY HOPE (By NT Wright)
Led by Pastor Chris Olson.
BEGINNING FRIDAY, September 27th 6:30PM - 7:30PM
CONTINUING WEEKLY THROUGH DECEMBER 13th
NEW COVENANT CHURCH - WORSHIP CENTER (Chapel)
For more information, contact Pastor Chris Olson at chriso@nccabq.org